Create Restore Point In Windows 10
1. Open up Control Panel on your PC. You can access it by either using your computers built-in search function, through the Quick Access Menu, or by using Cortana.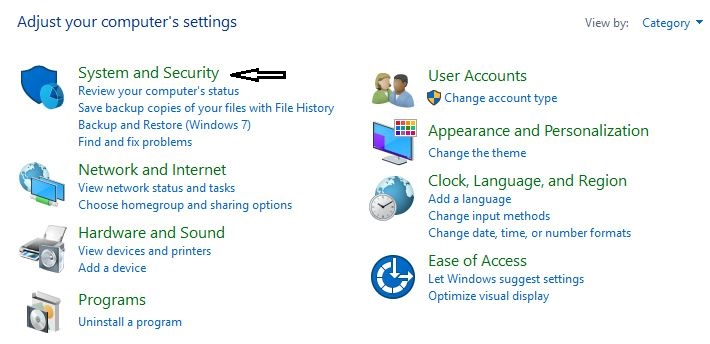 2. Open up the System and Security section and then click on System. Now from the left pane click on System Protection.
Make sure that the Windows Drive (usually C) has Protection set to On by selecting the drive and clicking on Configure.
3. Click on the Create button to create a system restore point. You can write a description so that you can remember in future why this restore point is important to you.
How To Use A Restore Point in Windows 10
1. Open up Control Panel on your PC as mentioned above.
2. Go into the System and Security section then open up System Protection.
3. Click on System Restore, and you will see a list of available restore points to choose from.
4. Click on Next and then Finished to begin a system restore.
That is it Folks, you just learned how to Create a restore point on your PC. If you do not have restore point created already, then you should go ahead and Create one just now. You never know when a program or system files can make your computer behave like it is good for nothing.
Having a Restore point can help windows users, and you always have an option to take your PC back in time when your System was working like butter.